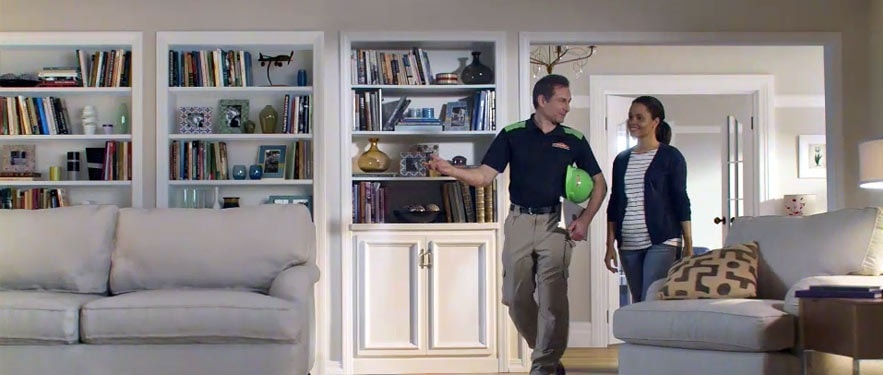 Mold Damage Emergency Tips
What you can do until help arrives
Water Tips  |  Fire Tips   |  Biohazard Tips   |  Mold Tips
Mold feeds off water and humidity. That's why attics and basements are often the first place where mold is found. It doesn't take much time for mold to start growing in the right conditions. Because mold spores are microscopic, most people don't know they have mold until it becomes visible. Mold is sneaky and unforgiving: it can damage your home and potentially negatively affect your health. Don't try to remediate mold yourself. It's a job that should only be handled by a professional. SERVPRO of Saratoga Springs, Gansevoort has the training, certifications and equipment needed to eliminate the mold and safely return your home to its original condition.
Have a Mold Problem?
Call Us Today – (518) 580-1111
If you have a mold problem in your home or business, consider the following facts:
Significant mold growth can occur in 48-72 hours.
Mold may present a greater risk to children, the elderly, and anyone with respiratory problems.
A strong, musty odor may indicate hidden mold behind drywall or under carpeting.
What to Do:
Stay out of affected areas.
Turn off the HVAC system and fans.
Contact SERVPRO of Saratoga Springs, Gansevoort for mold remediation services.
What Not to Do:
Don't touch or disturb the mold.
Don't blow air across any surfaces with visible or suspected mold growth.
Don't attempt to dry the area yourself.
Don't spray bleach or other disinfectants on the mold.
Mold Remediation Services
If you suspect that your home or business has a mold problem, SERVPRO of Saratoga Springs, Gansevoort has the training, equipment, and expertise to handle the situation.
SERVPRO of Saratoga Springs, Gansevoort proudly serves Saratoga Springs, Gansevoort, and surrounding areas.